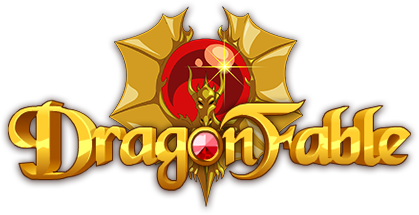 Welcome to DragonFable Wiki!
The comprehensive encyclopedia for the DragonFable universe.
1,519 articles created and 2,102 images uploaded since September 2006.
DragonFable Wiki
DragonFable Wiki is a community dedicated to the web-based Flash role-playing game DragonFable RPG, created and updated by Artix Entertainment, LLC. DFWiki aims to provide a comprehensive and accurate source of information about DragonFable that is made by the community. DragonFable can be played on a web browser with Flash enabled or via the Artix Games Launcher!
DragonFable is free-of-charge to play; however, players can pay a one-time fee of $19.95 to upgrade one character or $29.95 to upgrade all six characters from a free member to a DragonAmulet holder in order to receive special in-game perks.
Wiki News!
DFWiki's Community Portal has a slew of information.
Our users are currently working on 1,519 articles.
If you have any questions please use our forums
DFWiki is now part of the Fantasy Alliance

Latest Activity
DragonFable News!
This month's arena challenge has arrived! The Displaced Fates board is rounded off with the Fractured Self challenge, featuring one- no, two major players from Book 2's main story! Face off against The Professor and Wargoth, two mysterious entities who were set at odds against each other during the Elemental Dissonance incidents!

Also this week, the Pyromancer and Guardian updates enter the next stage of reworking. Pyromancer has had a total makeover, while Guardian has been polished up a bit.

Also, the quest Sunfall: Part 2 has received some updates in its dialogue. Non-Vind heroes will be surprised to see Alz'ein, while Queen Victoria gets a report about the Deadlands rift.

Finally this week, the Weapons of Change have arrived for the month of August! These color-custom weapons are sure to match whatever you have in mind, so make sure to pick them up before they leave!
Featured Article!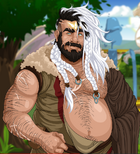 Dove
can be met for the first time when the Hero goes to the
Sandsea
to evacuate during events of the
Calamity Saga
. He is found sitting at a table with a large feast before him. Upon being asked by the hero why he isn't evacuating he says he needs to finish eating first.
Dove appears human. He has long white hair with black at the roots, with several braids that fall to the side. He has a black beard, and his eyes change color depending on the situation or mood he is in. He wears long brown, sleeveless robes, which remain open in the front, allowing his belly to hang out. He appears to wear slippers as his daily footwear of choice. He has many scars, mostly appearing on his face and arm. There is a symbol of a dove on his forehead that is glowing with light most of the time.
Helping the Wiki!
All pages can be edited and you are welcome to join us and contribute to this wiki. If you have any questions about the wiki or helping out, you can ask one of DragonFable Wiki's administrators.
To write a new article, just enter the article title in the box below.
| | |
| --- | --- |
| | |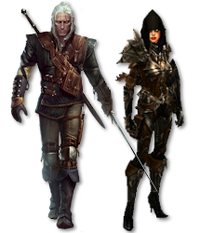 Community content is available under
CC-BY-SA
unless otherwise noted.