Content Portal
DragonFable News!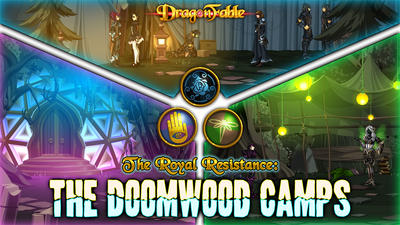 September 18, 2020
This week, we have more Book 3 main story! Last time, you traveled to the ancient ruins on the border of Doomwood and the Whispering Steppes. This time, your factions have arrived and set up camp. I'm sure the faction leaders have plenty to talk about, too.
Head over to Queen Victoria in Book 3 DragonFable and select The Royal Resistance to head over to your faction camp!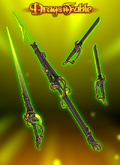 The Earthvessel weapons were once used by a crew of Nature-worshipping pirates on their final voyage on their ship, the Earthvessel. Now, the pirates, their ship, and their legend have been lost to time, but their weapons remain.
If you're interested, pick them up in the Book of Lore before they leave at the end of September!
Helping the Wiki!
All pages can be edited and you are welcome to join us and contribute to this wiki. If you have any questions about the wiki or helping out, you can ask one of DragonFable Wiki's administrators.
To write a new article, just enter the article title in the box below.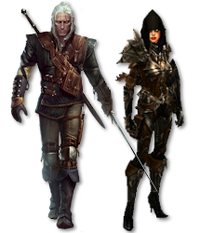 Community content is available under
CC-BY-SA
unless otherwise noted.